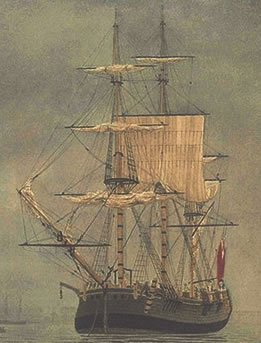 The first fleet, carrying the first European colony to settle in Australia, arrived in New South Wales from England in 1788 with 717 convicts aboard. By 1868, when the practice was finally abolished, over 160,000 men, women and children from all over Britain had been shipped to Australia as a punishment for crimes as minor as stealing a loaf of bread.
Records documenting the convictions of transportees and registers recording their arrival in Australia can be found in many document series at The National Archives (TNA) and TheGenealogist.co.uk has recently added to the number that have been digitised and indexed online from series HO10 and HO11.
Its collection starts with the First Fleet and is made up of convict lists, general musters and ledger returns going up to the mid-19th century. They list male and female convicts in the colonies, with details of their sentences, employment, settlement in the country, the land and cattle acquired by them and other information. Names of those who were granted a pardon can be searched up to 1859 and there is an early census of settlers and convicts in NSW taken in 1828.
The advanced search allows users to look for records by name, ship year, location and record set. Subscribers to TheGenealogist's Diamond Premium package can search and view the records.