Daring WW1 'escapees' revealed
Using only kitchen cutlery and their bare hands a daring group of prisoners of war (PoWs) painstakingly scraped their way out of the brutal First World War camp at Holzminden, near Hanover, 1918. Read the records of these extraordinary men, from among a vast collection of 2 million unique military records just released online by TheGenealogist.co.uk.
The records give details of the allied PoWs and information about those who escaped. Included is the escape from the notorious Holzminden Camp where a tunnel was dug for eight months using just cutlery as digging tools. Through this underground passage 29 men escaped, 19 were eventually caught, but 10 got away and returned to England. Their escapade was later to inspire the prisoners in the famous 'Great Escape' of the Second World War.
Holzminden Camp held a number of high profile Allied servicemen, and conditions were harsh as it was used for the most troublesome prisoners, who made regular escape attempts. Prisoners listed on TheGenealogist's records include Michael Claude Hamilton-Bowes-Lyon (the Queen's uncle), William Leefe Robinson (who shot the first German airship down over London) and James Whale (future Hollywood director of Frankenstein).
Men endured hardship, disease and often brutal regimes as prisoners of war, and it was understood to be every PoW's duty to try to escape. Many tried and failed.
To find out more about these and many other men (officers and other ranks), go to www.TheGenealogist.co.uk/POW. There you will find photographs, stories, statistics and a free search facility.
TheGenealogist's military records include more than 2 million unique World War 1 records, which are taken from the War Office Casualty Lists. In addition to prisoners of war, these name those wounded, missing and killed in action. To view the records you will need a Diamond subscription to TheGenealogist.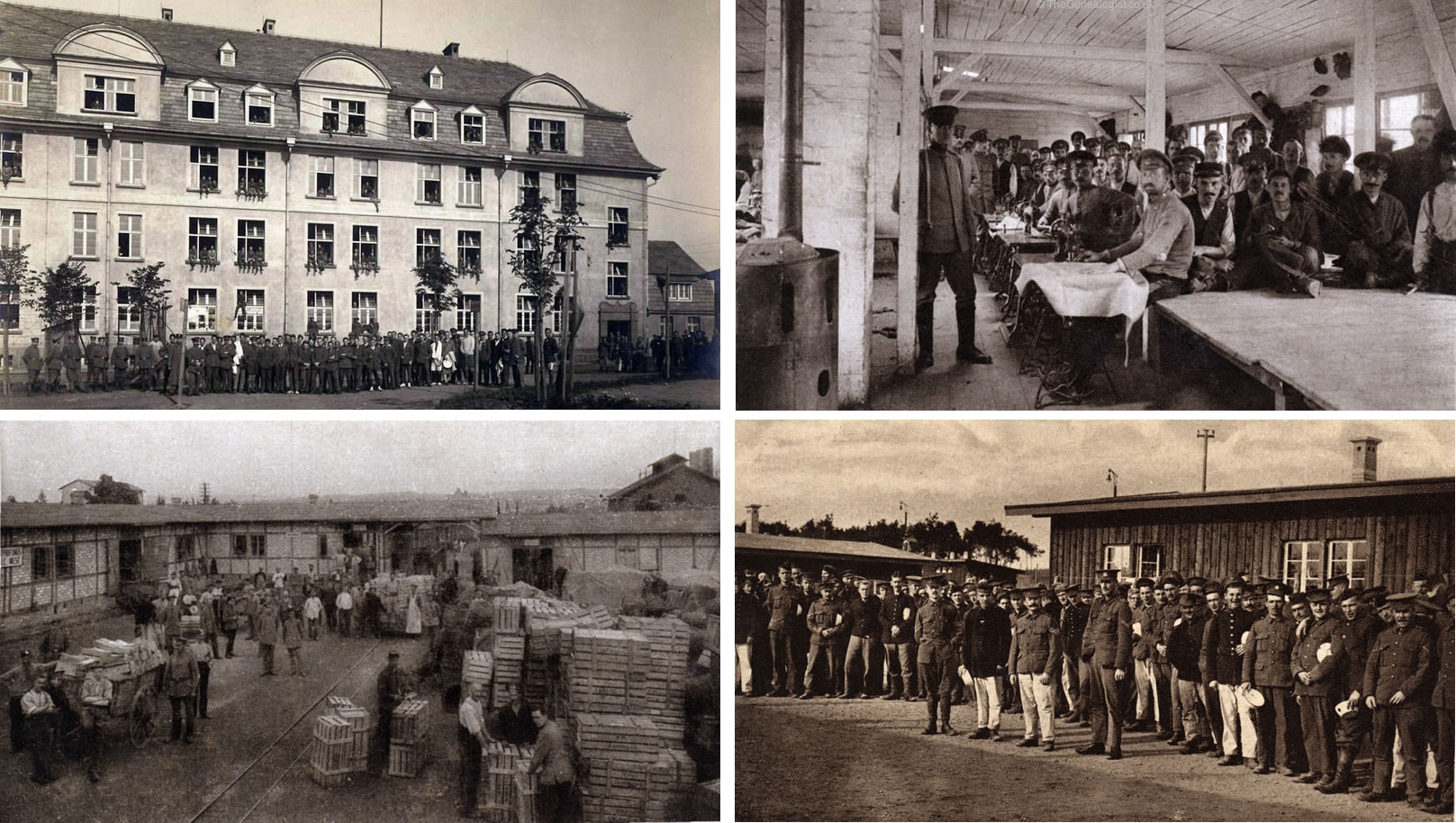 These images come from TheGenealogist.co.uk/imagearchive - a free resource for all.