Finding Freedom
Jill Morris investigates 'free' status past and present
Most of us are familiar with a person - often a well-known person born in the place - being awarded freedom of a city, but what does it actually mean, and are there relevant historical records available?
The practice has its origins in a medieval custom of granting individuals freedom from serfdom. In medieval feudal society, basically a system of land tenure and agricultural economy, there were, broadly speaking, three classes of people - nobles, free men and serfs. Serfs were those who lived in land that was owned by the Lord of the Manor. As residents, they were bound to work for the manor. In return, they were entitled to protection and could farm the land to provide food for their families. Being awarded freeman status in effect gave a serf the rights of a citizen, including being exempt from tolls and being able to own property, trade and vote in elections. In some areas it was possible for freeman status to be inherited by women. In some cases there are collections of printed freeman's rolls which have been digitised and made available, most notably at leading family history data website TheGenealogist.co.uk.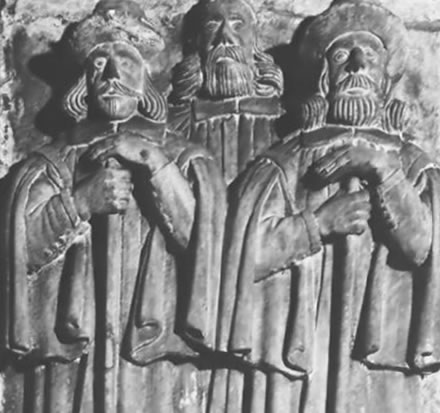 The decline of the feudal system, especially with the changes wrought by the Industrial Revolution, meant that the concept of 'freedom' no longer carried such weight, although until parliamentary reform in 1832, freedom of a city or town still conferred the right to vote in parliamentary boroughs and until the Municipal Corporations Act 1835 (extending the franchise to all property owners), freemen were the exclusive electorate for these boroughs. Gradually the system of freedom evolved into the honorific notion we are familiar with today.
In 1885 the Honorary Freedom of Boroughs Act gave councils of boroughs (self-governing towns or administrative areas) in England and Wales power to award the title of freeman, honorary freeman, to "persons of distinction and any persons who have rendered eminent services to the borough". Today, being granted freedom of a city does not allow any real privileges: it is more an honour given to an important, valued or celebrity resident or visitor. Sometimes those bestowed with freedom are presented with a key, but this is purely symbolic. By law, no one is allowed to buy freedom of s city.
A burgess is a freeman of a borough, or a burgh in Scotland, with full rights of citizenship. Many of those who were granted this freedom had tenure of land by burgage - a payment of a rent money, or payment in service. Burgesses were often merchants, traders or craftsmen who owned property. The status of burgess meant that they could trade freely within boroughs or burghs. In effect, burgesses were the merchant class. Burgess also came to be a title for a borough MP.
TheGenealogist.co.uk has a wealth of informative information especially for those whose ancestors hail from or have connections to freemen and burgesses from some of Britain's major historic cities. Among its records, some of which go back to the 1200s, are:
Borough of Bedford: List of Burgesses, 1875, Prominent members of the town
Freemen of Chester 1392-1805
1406-1700 Roll of Edinburgh Burgesses and Guild-Brethren
Freemen of Leicester 1770-1930
Freemen of Leicester 1196-1770
Freemen of Norwich 1317-1603
Freemen of Newcastle upon Tyne 1733-1760
Freemen of Newcastle upon Tyne 1409-1710
Freemen of York 1272-1759
The records contain names and occupations of men of legal age who had earned privileges and the right to work in the respective city. They may help you connect with other records such as apprenticeships or parish records (both of which can be found at TheGenealogist).
Luminaries of York
After the Norman conquest of 1066, William the Conqueror fortified many major towns and cities, including York, where two castles were constructed. Cities with a royal charter were, however, self-governed. York's citizens also had freedom to trade, so long as they paid a collective tax, were responsible for upkeep of the walls and provided troops.
York received its charter, negotiated by the city's freemen - its traders and craft guild members (membership of a guild was contingent upon freemen status) - in the mid-12th century. The Genealogist's records of freemen of York date back to 1272 and show that they played a large part in the city's trade, justice systems, training of apprentices, pasture, the management of the city's walls and roads and were heavily involved in city affairs and administration until 1835's Municipal Corporation Act introduced town councils.
Freemen in York also had the right to bear arms, fish in the river and graze cows on the city's 'strays', which were located on Micklegate, Bootham, Monk and Walmgate. York race course now stands on old freemen's land.
One of those granted honorary freedom of York in the 1430s - and believed to be the first awarded the honour - was John Kendal (d1485), secretary, and, according to the Dictionary of National Biography, "assayer of the mint, keeper of the palace and park of Havering-atte-Bower, Essex, ranger of the Forest of Dean, and keeper of the prince's wardrobe" to Richard 111 (1483-5). He had also served Richard as Duke of Gloucester. Kendal's origins are a little obscure, but he was probably from Appleby-in-Westmorland. It is thought that he died at the Battle of Bosworth.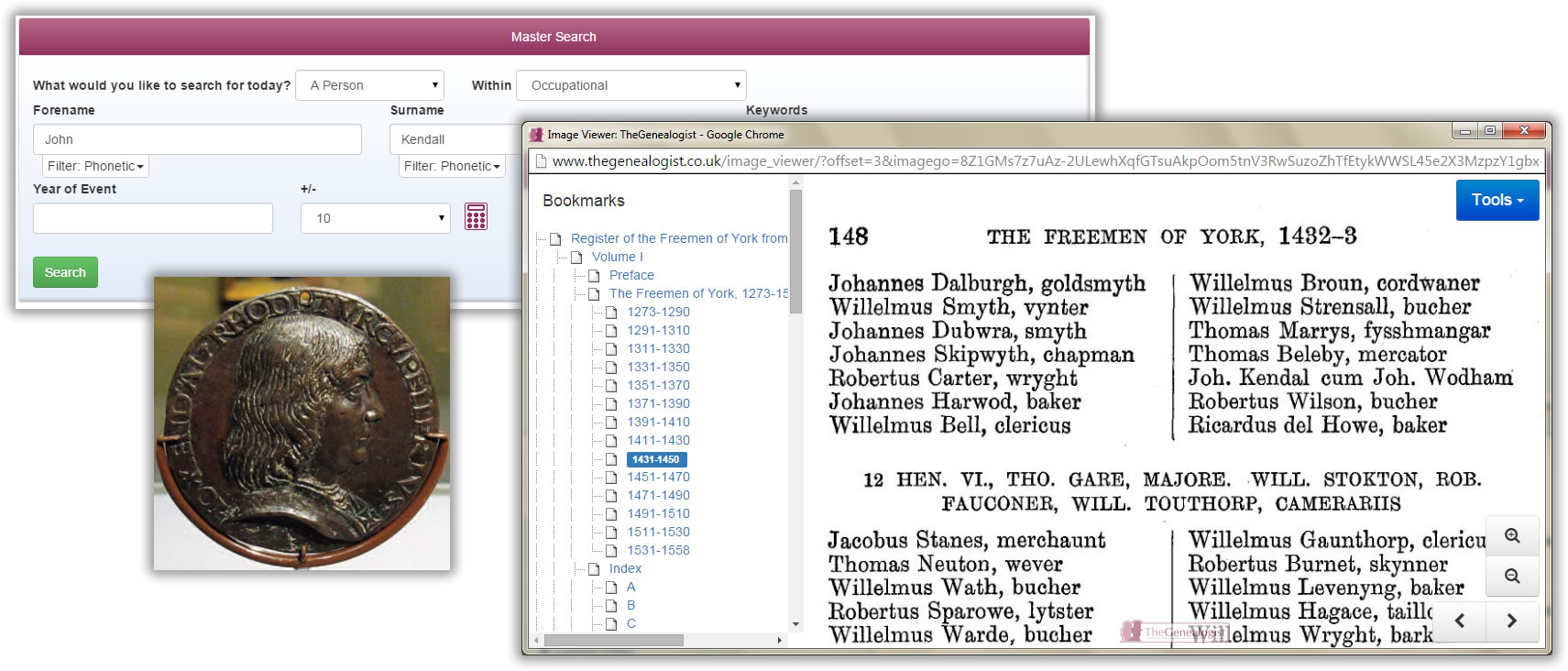 York's 1687 freemen's roll includes one intriguing entry: 'John Moore - blacke'. Further information reads: "Ordered. That John Moore the Blackmoore be Admitted to the Freedom of this Citty - paying twenty Nobles to the Common Chamber of this Citty And it is left to my Lord Mayors discretion to retorne him back what he pleases"
It was possible at this time to attain freeman status in a few different ways. One was by serving a seven-year apprenticeship; another was by inheritance. It could also be awarded for service or bought. Mr Moore paid what at the time was a substantial amount - 13s 6d, or 20 nobles, to the Common Chamber of the city and £4 to the city council - for the freedom of his adoptive city, indicating that he was a man of some wealth. Interestingly, different amounts were paid by different people who bought their freedom; there seems to have been no set amount.
John (or Johannes) Moore is not the only black person to have been entered on freeman rolls, but he appears to be the only one in York records.