In Focus: The TreeView App
The TreeView app offers a intuitive way to keep your family tree in your pocket. Download it free from www.TheGenealogist.co.uk/app.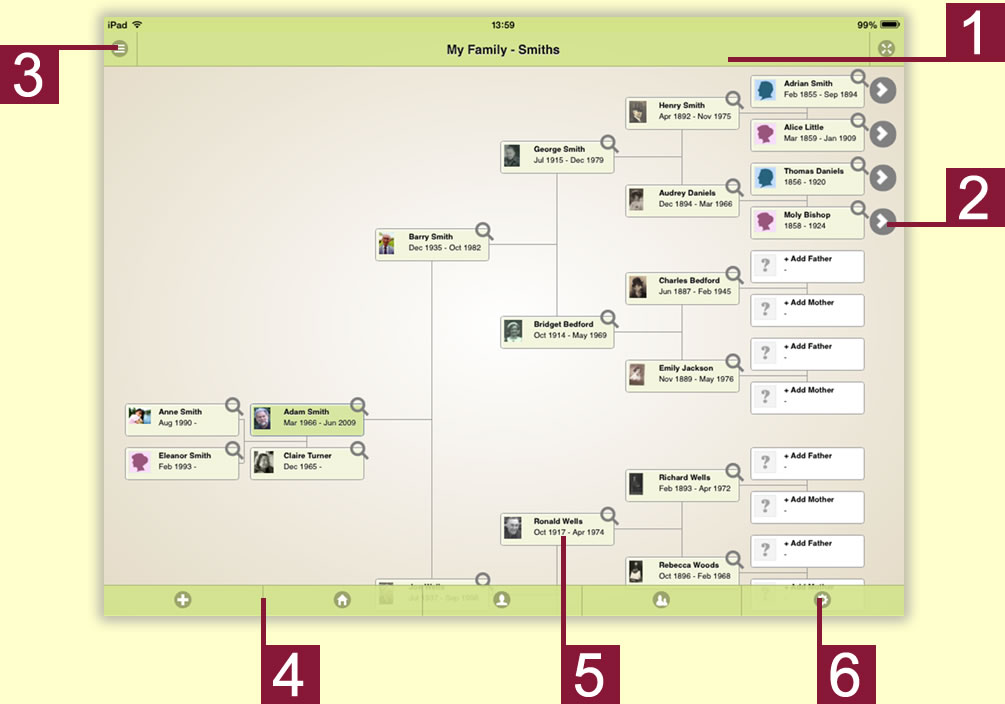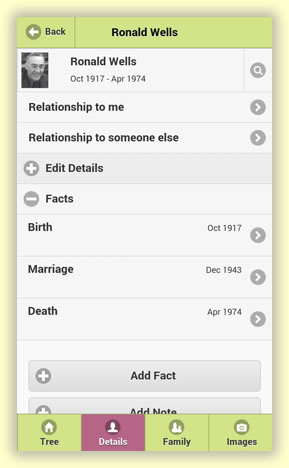 1. When you open the TreeView app on your device, you will need to log in to your account with TheGenealogist.co.uk – or you can use your Facebook credentials. (You do not need a subscription to TheGenealogist to use TreeView unless you want to view historical records, and it's free to create an account.) On login, you will be taken to your default tree (you can store multiple family trees with TreeView).
2. Click the arrow to move to the next generation down. Or you can ass new family members wherever you see the '+' symbol.
3. Bring up the main menu by clicking the symbol with horizontal lines at the top-left of the main screen – you can get help here if you need it.
4. Icons at the bottom take you straight to the sections for adding a new person, returning to your 'home' screen or the Family view.
5. If you click on an individual's name, you will see their full record. Clicking the magnifying glass will search for this person across your other trees, trees stored by other TreeView users, and TheGenealogist's vast collection of historic records (all from within the app). There are also tools such as a feature for showing how any two people in your tree are connected.
6. This settings button allows you to switch between different tree views: Pedigree, Hourglass, Ancestors or Descendants.