TheGenealogist has released a diverse batch of school and university records to join its ever-growing education collection.
Researchers can use this new data to find ancestors who attended or taught at a variety of educational establishments between the 1830s and 1930s. Also listed are the names of those who held high office in the institutions, such as the patrons, deans, visitors, professors, masters in the case of universities and the principles and governors in the case of schools.
Use these records to add colour to a family story and glean important information from the biographical details to use in further research.
The list of records included in this release are:
St. Lawrence College Ramsgate Register, 1879 to 1911
Upper Canada College Address List 1829-1929
The Report of the President of Queen's College Belfast 1896-1897
The Glenalmond Register 1847-1929
Clifton College Register 1862-1912
Edinburgh Institution 1832-1932
King Williams College Register 1833-1904
The Bradfield College Register 1850-1923
The Old Denstonian Chronicle 1915-1919
Isle of Man, King William's College Register 1833-1927
Ireland, The Campbell College Register 1894-1938
Eton College, Easter 1862
Keble College Register, 1870-1925
Rathmines School Roll, 1858-1899
Charterhouse Register 1911-1920 Vol. III
Cheltenham College Register 1841-1927
Alumni Carthusiani, 1614-1872
For more information read the article at www.thegenealogist.co.uk/featuredarticles/2019/find-ancestorsin-education-records-1180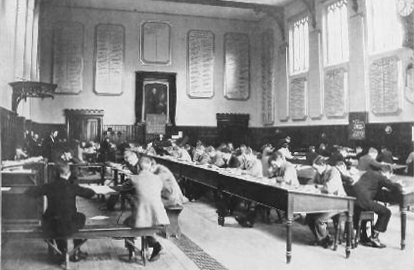 New regimental histories released
TheGenealogist has just released a set of 50 regimental records to join its ever-growing military records collection, bringing its total coverage to over 70 different regiments.
Researchers can use the collection to follow an ancestor's regiment, discovering the battles they took part in and trace their movements. You can also find ancestors who were mentioned in the war movement diaries or listed in the appendices of men and officers of the regiment.
This release covers records from the 17th century in the earliest incidence, for The Ancient Vellum Book of the Honourable Artillery Company 1611-1682, through to the late 1920s for The King's Royal Rifle Corps Chronicle, 1927. There are also a large number of Regimental Histories that cover the First World War which can reveal some fascinating details for family historians tracing their ancestors in World War I.
For more information see www.thegenealogist.co.uk/featuredarticles/2019/using-regimental-histories-to-discover-your-ancestors-war-1187