Need Help Finding Those Elusive Ancestors?
Today there are huge volumes of birth, marriage and death records on the web, and Mark Bayley, online genealogy expert, looks at how effective website searching can solve your family history mysteries using these sources - with the help of a Hollywood actress...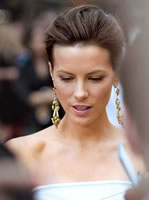 Hitting those brick walls is a problem every family will occasionally face during their research. However, what if your online search could be made simpler? What if the records could be found more logically? With the wide selection of material available from a variety of online resources, it's important to choose a family history website that can be searched more easily and in a highly accurate format. Here, we show you the innovative search tools that allow you to identify your ancestors correctly within the vast collections available via the internet.
How can TheGenealogist assist you?
With a full set of birth, marriage and death transcripts, and significant collections of Parish and Nonconformist records too, TheGenealogist puts a wealth of information at your fingertips. To help you weave your way through these ever-expanding collections of records, TheGenealogist has developed the 'SmartSearch' feature to allow you to find the records you need in the most user-friendly manner. Here's how it works…
Uniquely to TheGenealogist, it's possible to find potential birth records from a death record, potential parents from a birth record and potential children from a marriage record.
Top tips from TheGenealogist
Once you have gathered information from your online searches, don't forget that it's important to order copies of birth, marriage and death certificates to gain fuller details.  This will make sure that you are searching the right people from the past.  Simply follow the handy link to the General Register Office form to order your certificates – you'll find this on each of the transcription pages to make it as easy as possible for you to do thorough research.
Even if you start with only the basic details, TheGenealogist can help you save a great deal of time when tracing those long lost relatives. For instance you can:
Find any children born to a couple from their marriage record
Find a marriage record using just the couple's forename
Find the parents' marriage record from a child's birth record
Find the birth record from the death record at the click of a button
Discover great search tools
To demonstrate the power of the great search tools combined with the comprehensive range of transcripts available we've looked into the ancestors of one of Britain's popular Hollywood actresses, Kate Beckinsale (star of such films as Pearl Harbor, Serendipity, The Aviator, Total Recall, Much Ado About Nothing and many more). Kate was also the daughter of one of Britain's best-loved comedy actors, who sadly died at a relatively young age, Richard Beckinsale, star of comedy classics such as Rising Damp and Porridge.
As more and more content gets added to family history websites, the technique of searching through the records quickly and easily becomes an important issue. The unique and straightforward search features on TheGenealogist help you get relevant leads for your ancestors, in a few simple steps, even if you have only basic knowledge.
Step-by-Step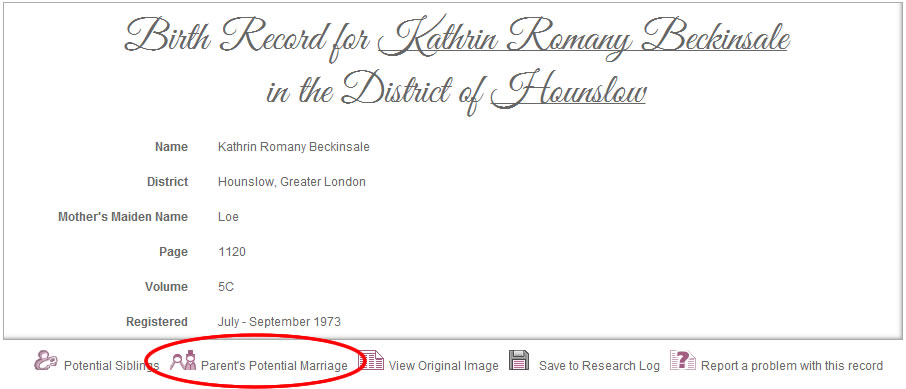 1. With the easy-to-use search features, we start off looking for Kate Beckinsale's birth record on TheGenealogist.  We knew from previous research her real name is Kathrin Romany Beckinsale.  We find a copy of her birth record, and see that she was born in London in 1973.  From this point, we click through to her parents' marriage records.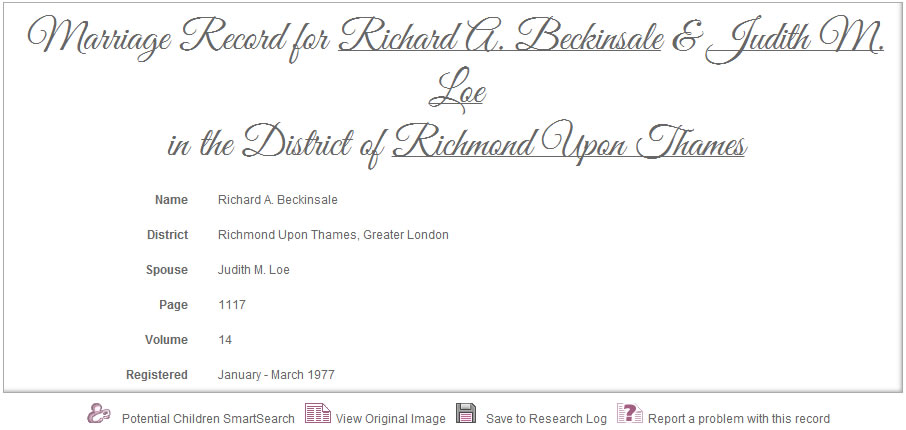 2. Although she was born in 1973, her parents had married later in 1977.  With its SmartSearch capabilities, TheGenealogist simply widens the dates of the search to track down the marriage date (if one exists), in this case four years after the birth of Kate.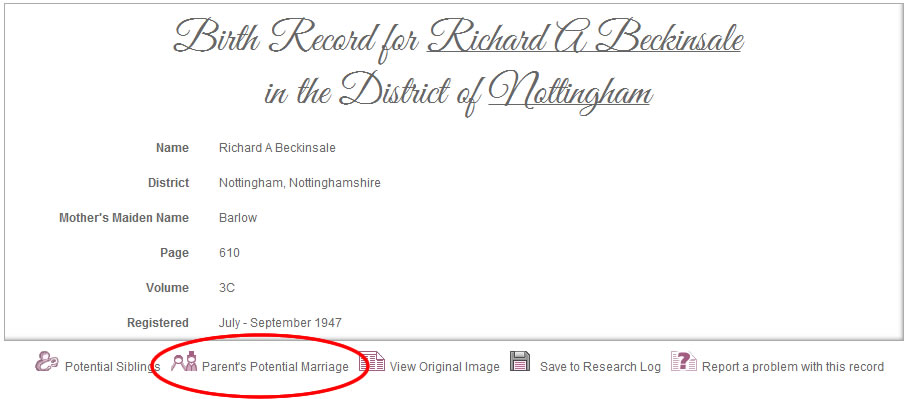 3. Now that we know Kate was born in 1973, we can estimate roughly when her father, Richard, was born.  We type the details into the 'MasterSearch' on TheGenealogist and find Richard Beckinsale, born 1943, +/- 10 years.  The fact that we know his marriage was in Nottingham helps confirm our search results.  From his birth record, we are given the option to click through to view his parents' marriage.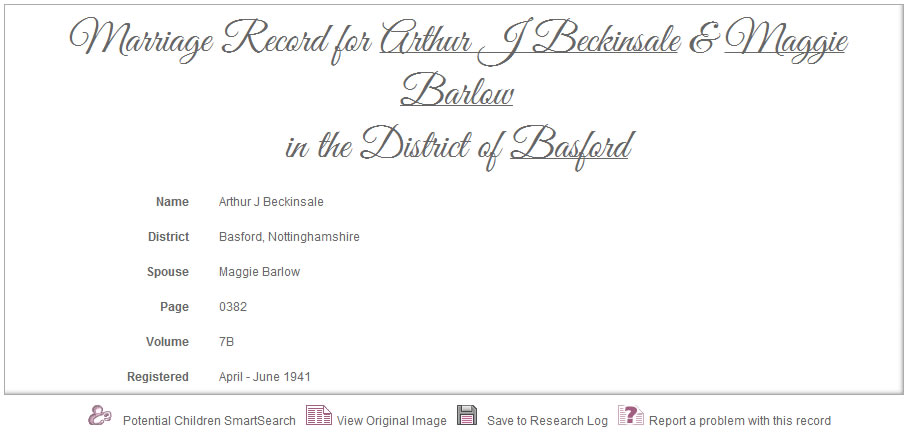 4. Here we find a copy of the marriage record for Arthur Beckinsale in the district of Basford in Nottinghamshire.  The 'Potential Children SmartSearch' link takes you through to records of possible siblings.