Paris of the West
New online data will help you explore roots in 19th century San Francisco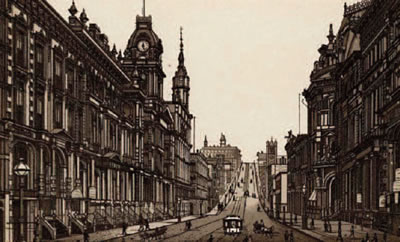 During the 1860s to the 1880s, San Francisco began to transform into a major city, starting with massive expansion in all directions, creating new neighbourhoods such as the Western Addition, the Haight-Ashbury, Eureka Valley and the Mission District, and culminating in the construction of Golden Gate Park in 1887. The city's famous cable cars were built around this time in order to traverse the city's steep hills while connecting the new residential developments. San Francisco also grew in cultural prominence at this time as famous writers such as Mark Twain, Bret Harte, Ambrose Bierce, Rudyard Kipling, Robert Louis Stevenson, and Oscar Wilde spent time in the city.
If you have ancestors who were in San Francisco, whether long-established or recent emigrants from the United Kingdom in the late 19th Century, a great new online resource will help you learn more about their lives and society.
Data website TheGenealogist.co.uk (also available at TheGenealogist.com) is expanding its international data collections, including the addition of the fascinating Langley's San Francisco Directory for 1887. This is packed with more than 1400 pages of listings of the city's residents and businesses, typically giving occupations and addresses.
There is also plenty of useful and fascinating background information on everything from churches and cemeteries to schools, local societies and other organisations that your ancestors might have been involved with.