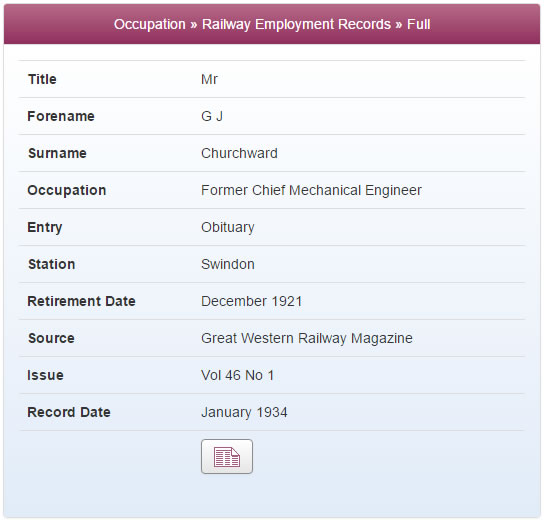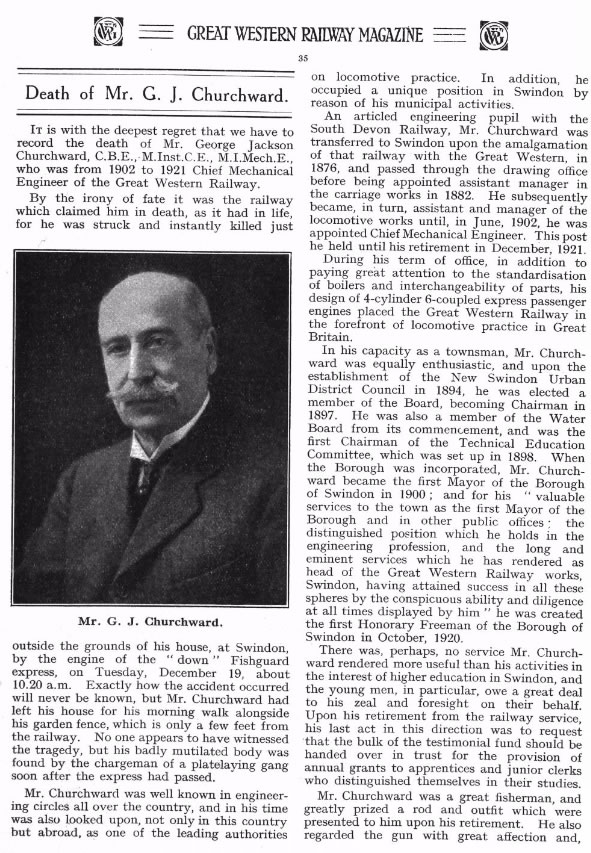 The railway claimed him in life and death
Nick Thorne delves into a railwayman's working life using the wealth of occupational records on TheGenealogist
To make sense of the lives of our ancestors we need to understand the work they did. A big impact on those who lived in the 1800s to the early 1900s, was the coming of the railways to Britain. The opening of routes linking town stations, country halts and city termini enabled our ancestors to travel long distances and migrate to work in other parts of the country. Sometimes these new jobs would be for the railway companies themselves.
With railway boom of the 1840s came many miles of tracks that would develop into a national network, run by dozens of competing companies. During the 19th and early 20th centuries these amalgamated, or were bought by competitors, until only a handful of larger concerns remained. Eventually these businesses would be nationalised into the organisation called British Railways before the network was pared down in the 1960s under Dr Beeching's cuts.
Many of our ancestors were employed by the railway companies in a multitude of different jobs from working on the trains or laying the tracks, to manning hotels and on the railway ferries. The staff magazines, produced by the railway companies themselves, are an excellent resource to search to find details of your rail employee ancestors.
Many of the firms produced these publications, which included such details as staff changes, promotions, pension records, retirements and obituaries. Often additional personal information is revealed in the magazines and in some cases you can read about the gifts from co-workers, presented when staff left the company.
Track Down
In some instances you may be lucky to discover a full account of your ancestor's life in their obituary, published to inform friends and colleagues of their passing. A very good example is that of Mr George Jackson Churchward, which we can find using the Railway Employment Records on TheGenealogist. This updated occupational collection now includes various sources including the data taken from a large number of railway staff magazines. One such publication, the GWR staff magazine for January 1934, reports the sad death of Mr GJ Churchward. He was a retired senior railwayman who died near Swindon on 19 October 1933. We find out that the railway was Mr Churchward's life and, in a bitter twist, it was his death. In a tragic accident, occurring on the line that ran just the other side of his garden fence, an express train hit him whilst he was inspecting the track. GJ Churchward had been the Chief Mechanical Engineer for the Great Western Railway and seems to have been so revered by the company that he still lived in a GWR house some 11 years on from taking his well-earned retirement.
He began as an articled engineering apprentice with the South Devon Railway and then moved to the GWR works at Swindon. It was in this town that he put down his roots, moving up the organisation from draughtsman to eventually becoming the GWR's Chief Mechanical Engineer.
As he became more senior he also became a leading citizen of his adopted home town becoming the first mayor of the Borough of Swindon and its first Honorary Freeman. He was celebrated for his promotion of higher education.
Churchward's obituary drew attention to how he had put his company at the forefront of locomotive design. Research reveals that, as Chief Mechanical Engineer, he had overseen success and worldwide recognition for his locomotives. This was especially true of the 4-4-0 'City' class, which soon became one of the most famous class of engines in the world. In 1904 one of these locos, City of Truro, became the first engine in the world to haul a train at 100 miles per hour. Churchward went on to build the 'County' class and the 'Star' class. The length of his obituary alludes to how well regarded George was by his peers.
Occupational records are very useful for family historians as you can find important dates and add some social history to your family tree. TheGenealogist has recently added over 60,000 rail workers to its online indexes of Railway Employment Records. Taken from railway company staff magazines, these records are a unique resource to TheGenealogist.