In 1881 two very different families were captured by the census enumerators. What we can immediately see is how varied their circumstances were. One is living in a vicarage in rural Gloucestershire, the other is travelling the road and sleeping in a fairground cart at the Swindon fair. If we follow the family of the vicar back we discover that his ancestors are from a commercial background; they had been bankers and boast links to a baronet called Sir William Heygate who had been a politician and Lord Mayor. The fairground travellers are second-generation confectioners and bakers from Coaley in Gloucestershire who, presumably, saw a better business opportunity to sell their products to those visiting the touring fair than being static in their home village.
These two families, from quite different backgrounds, would be united through a marriage in 1896 which was probably socially quite difficult for the two sides. One of the descendants of this union, however, would make his way in the world as a showman and holiday camp entrepreneur building a successful empire and ending up honoured with an MBE and a knighthood of his own.
On his birth William Heygate Edmond Colbourne Butlin was given the names of various ancestors in honour of them and we can wonder what part their genes played in the make-up of the man who became Sir Billy Butlin and his undoubted success.
Billy Butlin was born in South Africa to English parents on 29 September 1899. He was given the Christian name William after his father, William Colborne Butlin, the son of the Rev William Heygate Butlin and Caroline Colborne. In 1878 his grandfather had been appointed the vicar of Leonard Stanley in Gloucestershire and that was where the clergyman would remain until his death in 1906. The Rev Butlin was also the son of a Church of England priest, the Rev William Wright Butlin, and so we can detect that the naming of sons William appears to be a family tradition.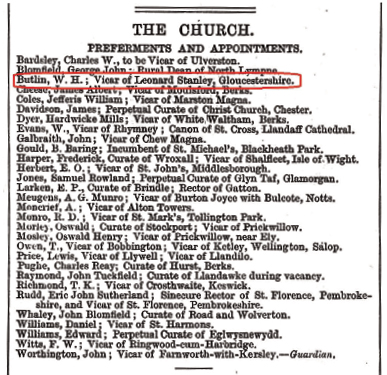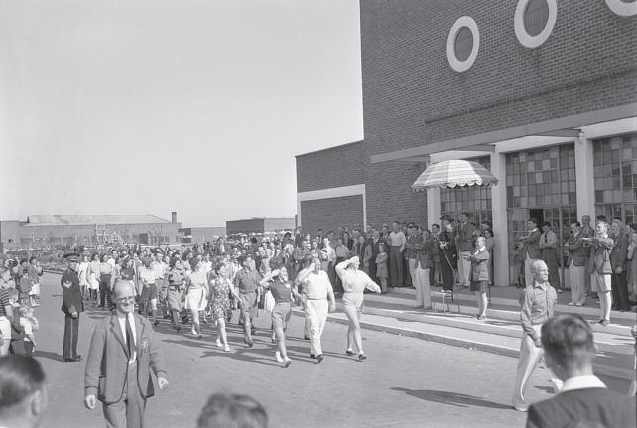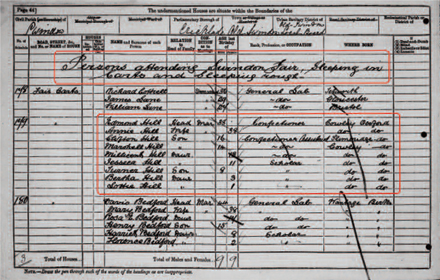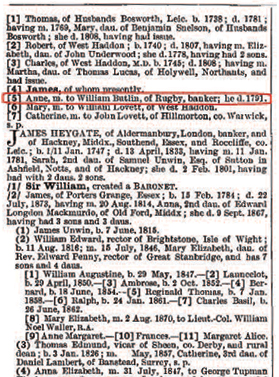 Rugby bank
While Billy Butlin's paternal grandfather and great-grandfather had been men of the cloth, the Butlin family were from a line of Rugby businessmen and women who had moved into banking at the end of the 18th century. At that time Sir Billy's 3x-great-grandfather, also named William Butlin, had established a drapers in the Warwickshire town. His wife, Ann, was from the wellheeled Heygate family who, in a search of TheGenealogist's Peerage Gentry & Royalty records, can be traced back to Thomas Heygate – a field marshal in the army in 1557. One of Ann's brothers, James, established himself as a banker in the City of London. This must have been a useful connection when Ann and her draper husband, William, also decided to go into this business. Ann's nephew, the son of James Heygate, would be created a baronet as Sir William in 1831. A Lord Mayor of London and an MP, this ancestor of Sir Billy Butlin led the campaign to build the iconic Southend Pier.
The origins of the Butlin's private bank in Rugby may be traced back to Samuel Clay's bank, which was purchased in about 1790 by William Butlin and carried on from within his drapery store in Rugby. After William Butlin's death in 1791, his wife Ann carried on the firm under the title A. Butlin & Son until in 1868 it was bought by the larger Lloyds Bank. William's will, drawn up in 1789 with probate granted in 1791, can be found in the Prerogative Court of Canterbury wills with images that can be searched for on TheGenealogist. William's will tells us that he left everything to his wife Ann.
Although it was a time when business was seen as a male preserve, Ann was able to continue as the principal of the bank. Knowing that William died within a year after the purchase of Clay's Bank it would seem that Ann was the one who built up the family bank until her son could join her. The son in 'A. Butlin & Son' was James Butlin, who was Sir Billy Butlin's 2x-great-grandfather. By consulting the Warwickshire parish registers that are available on TheGenealogist, with images of the register pages, we are able to find his baptism recorded in August 1782 in Rugby.
It would seem that Ann's own Heygate family connections were important to the banking business as from a search within the Trade, Residential and Telephone Directories on TheGenealogist we are able to determine that A. Butlin & Son's bank drew on the Pares and Heygate Bank in London. Presumably her brother, James Heygate, being a partner in Pares & Heygate made this an obvious choice for the provincial bank needing a London agent.
As the years went by James would be joined by his two sisters Catherine and Maria at the bank in Rugby. From the banking directory pages of the London Post Office 1856 trade directory on TheGenealogist we are able to see that James, Catherine Butlin and Maria Benn are all listed as partners in the bank at this time.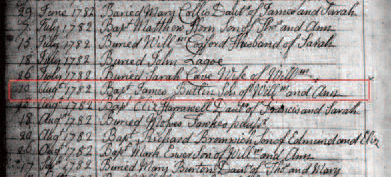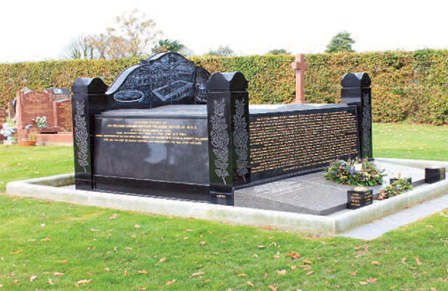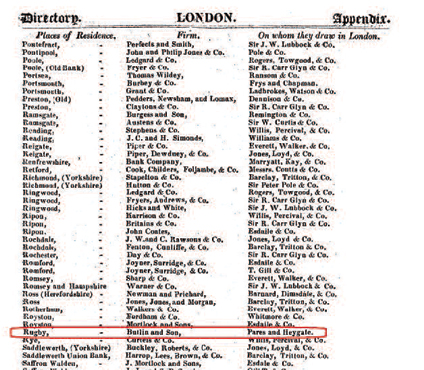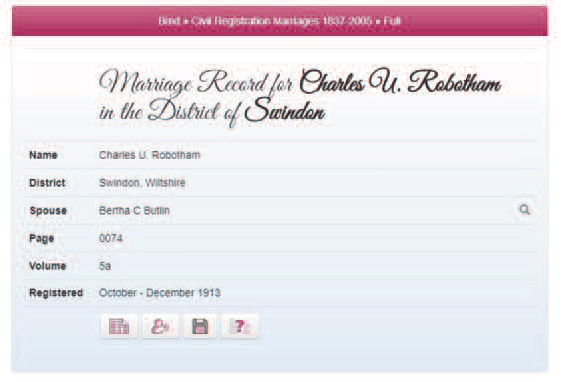 Amusement caterers
The maternal side of the future holiday camp entrepreneur couldn't have been more different from his father's side, though they did have roots in Gloucestershire. Billy Butlin was given the name Edmond as one of his middle names after his maternal grandfather Edmund Hill, a baker and confectioner. The Hills in 1861 had been a family headed by 40-year-old widower Leonard Hill, who was a confectioner in the small village of Coaley along with his 17-year-old son, Edmund, who had joined him in the same occupation. By the next census in 1871 Edmund had married Annie and is now recorded as a baker and confectioner, still in Coaley. As we have previously seen, on the night of the 1881 the Hill family, including Sir Billy's three-year-old mother Bertha, were sleeping in a fair cart at the Swindon Fair. This was obviously something that they were quite used to doing as 30 years later, on 2 April 1911, some of the family were also recorded as sleeping at a fair in mobile accommodation.
The Hills had continued to work the travelling fairs in this period while Bertha had been in South Africa with her husband. We are able to see in the census for 1911 that Betha and her son were staying with her sister, Lottie, in a caravan at a fair in Bristol. More members of the Hill family are recorded in other separate schedules for the same location on census night that points to the continuation of the family business as amusement caterers. By this time Bertha and William Butlin's marriage was over and Bertha had returned to England with her son. The two sisters are recorded as assisting in the business of amusement catering and have added 'travelling' in the column for whether working from home. The address they were recorded at on census night was at Organs Yard, Bedminster in Bristol. On the householder schedule where the number of rooms had been noted as two, this had been crossed through at some stage and 'living carriage' added to better explain the type of accommodation that the Hill sisters and the 12-year-old Billy occupied.
That October, from using the passenger lists on TheGenealogist, we find that Bertha and Billy travelled to Canada. Other journeys show that Bertha made several trips back and forth between England and Canada and then in 1913 in Swindon, England she married for a second time. The record of this marriage can be found on TheGenealogist in the Civil Registration Marriages collection. Billy and Bertha, along with her second husband, Charles Robotham, then migrated to Canada where Billy went to school for a short while until he could leave aged 14. He got a job as a messenger at Eaton's, Toronto's largest department store and then joined their advertising department drawing adverts. With the outbreak of the First World War he joined the Canadian Army in 1915 and was posted to Europe. He had joined up aged 15 having massaged the year of his birth to make himself seem a year older than he actually was.
After the war was over, in which he had served as a stretcher bearer in France, he returned to England and joined his uncle on the travelling fair circuit, according to a number of sources. First of all he purchased a hoopla stall in the fair and, having made a success out of running this, he then bought another one outside the Christmas circus at London's Olympia. His now widowed mother, Bertha, returned to the UK with financial help from her son and ran the London stall for him while he continued working with the Hill's Travelling Fair until he could begin his own fair. With the opening of some permanent stalls in Barry, Wales and the leasing of land in Skegness he then set up an amusement park to which, by the early 1930s, he had added a zoo. In the 1930s he expanded his funfair and amusement park business to more areas of the country and continued the expansion after the Second World War.
His business sights were next set on holiday camps, as he had seen that there was a market for providing holiday accommodation that encouraged holiday-makers to stay on the site with entertainment provided for them between meals. For many this is what he was best remembered for as he built up and promoted this holiday experience beginning before WW2 and recommencing after the war. His original camps at Skegness and Clacton were requisitioned by the War Office to use as bases and then Butlin struck an excellent deal with the government to build more camps for the military that he could purchase at the end of the war at an advantageous price to him. In the war years he worked for the Ministry of Supply having been recruited to look at how to boost the morale of workers in the munitions factories. By the sixties he was living in grand style in London but a move to Jersey was triggered in 1968 by a tax bill that was set to be 115% of his income for that year.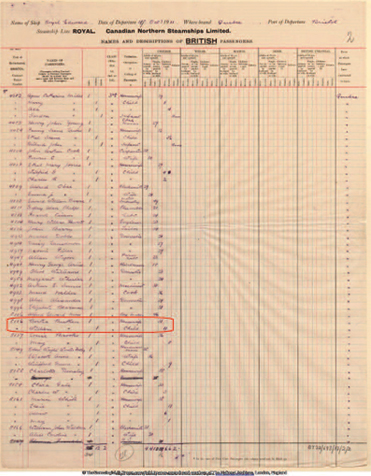 Sir Billy Butlin died aged 80 in 1980 and is buried in St John, Jersey. There is no mistaking the grave of this successful showman as can be seen from the picture that can be located in the Headstone Collection on TheGenealogist. The large monument that dwarfs others in the cemetery is styled in the shape of an enormous double bed, the headboard of which is etched with an image of a holiday camp and amusement park. The gold letter precis of Sir Billy Butlin's life on this grave far exceeds the normal number of words found on most headstone monuments – but then this is not the burial place of a shy person, but is the last resting place of a showman to the end.
The diverse collection of records that can be found on TheGenealogist allows us to research the lives of those who went before us and to see and then add documents to build up the story of our ancestors.