Knowing how to use search engines is a skill in itself – although we all expect to simply throw in a name, click a button and get the right results, there are techniques which can help. Many search engines - including Google – offer a wealth of 'hidden' features for reefing your results (or widening them). This is very much the case with the incredibly powerful Master Search at leading data website www.TheGenealogist.co.uk.
In the case of census records before 1911, remember that the enumeration books are only a coy of the individual household census forms, so the enumerator may have transcribed the information incorrectly in the first place or the information may simply have been wrong. Also some people managed to miss being enumerated at all, whilst others manage to be in two places at once.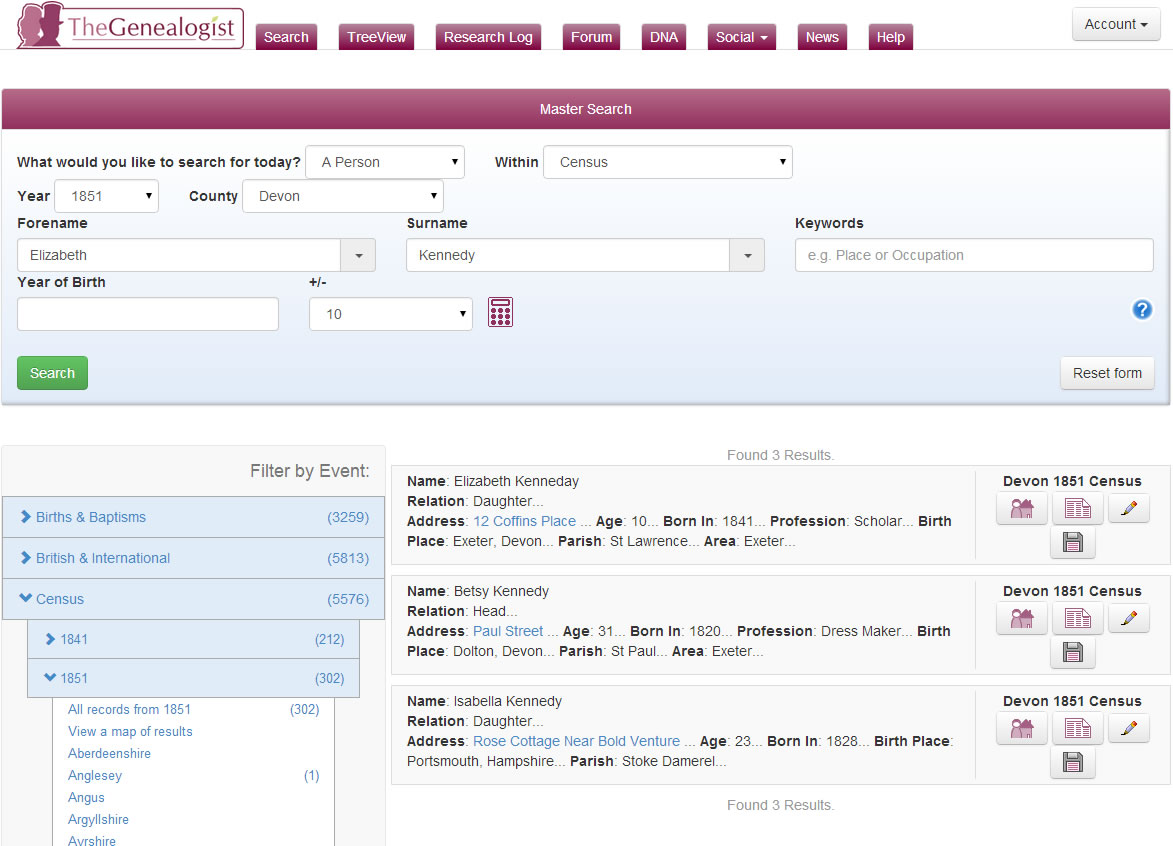 To help find those elusive ancestors requires thinking about how can you match all those possible miss interpretations of someone's name. Better still is thinking about what is more likely to be recorded accurately. The first option is to maximise the number of possible entries by using various facilities built into Master Search.