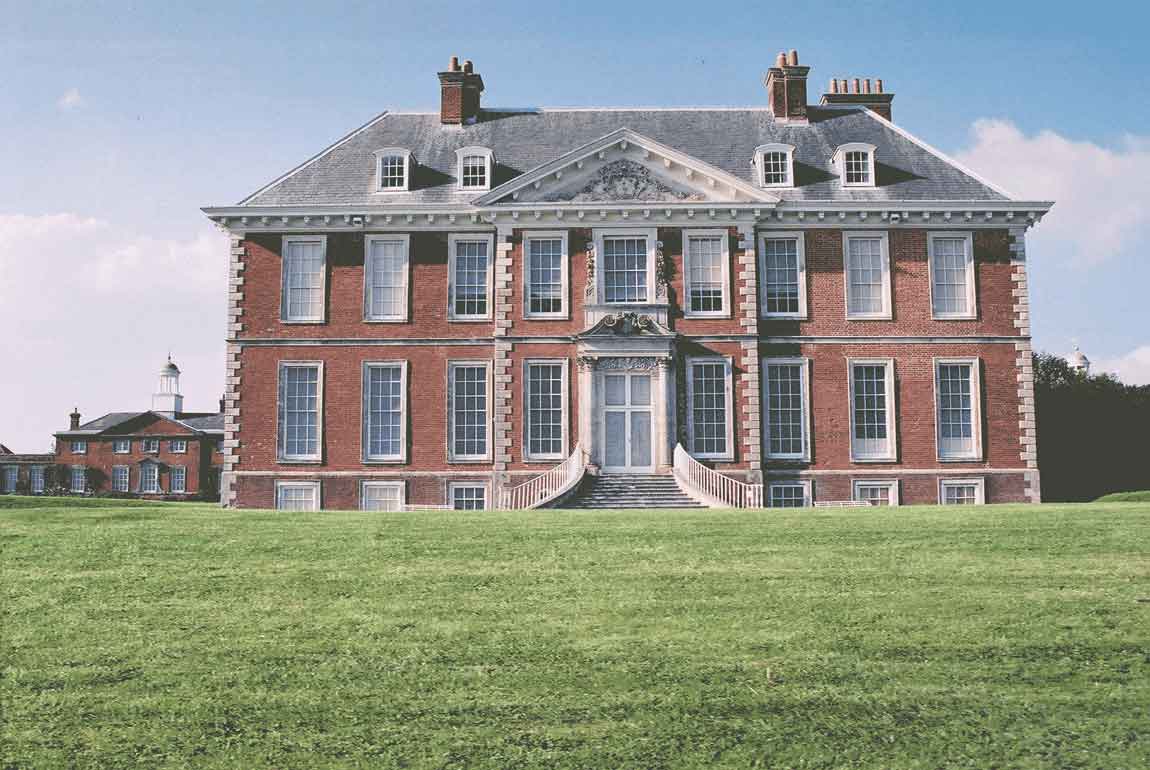 Sarah had been working as a domestic servant at Uppark in West Sussex when she met her future husband, Joseph. He had been employed there as a gardener and researching the Wells in the 1861 census for Bromley we can see that Joseph was recorded as being born in 1829 in Penhurst, Kent. His wife claims to be born in Chichester 35 years before, making her birth year 1826. This, however, doesn't match with what was recorded ten years earlier in the census of 1851 before she had married. In that enumeration of Uppark House she had been listed as a Lady's Maid aged 28 and therefore born in 1823. As civil registration of births had not begun at that time we can't turn to the GRO indexes to resolve this question and we would need to find her in the records for the parish where she was baptised. We can, however, find her death registered in 1905 in Liss, Hampshire where we can learn that her age is estimated as being 82 at the time. This means that the person informing the registrar believed that Sarah had been born in 1823.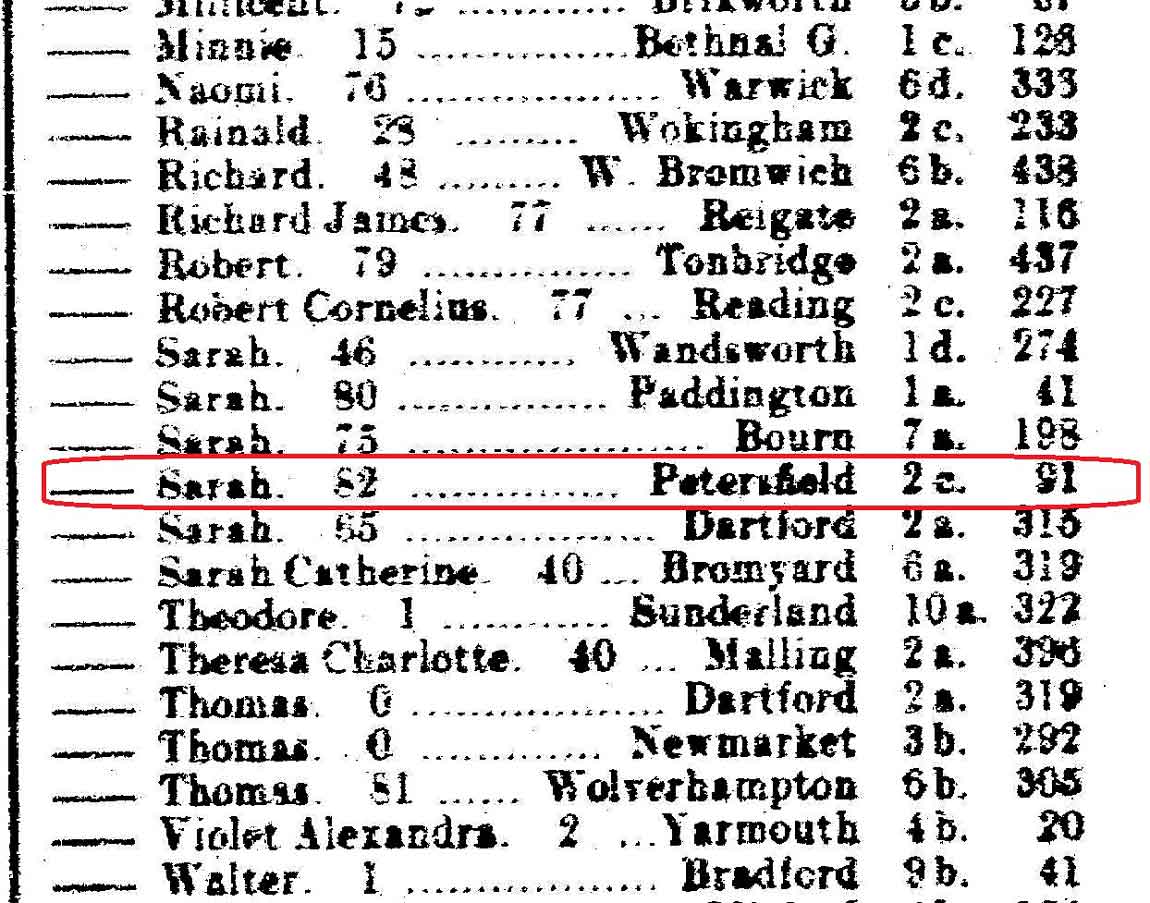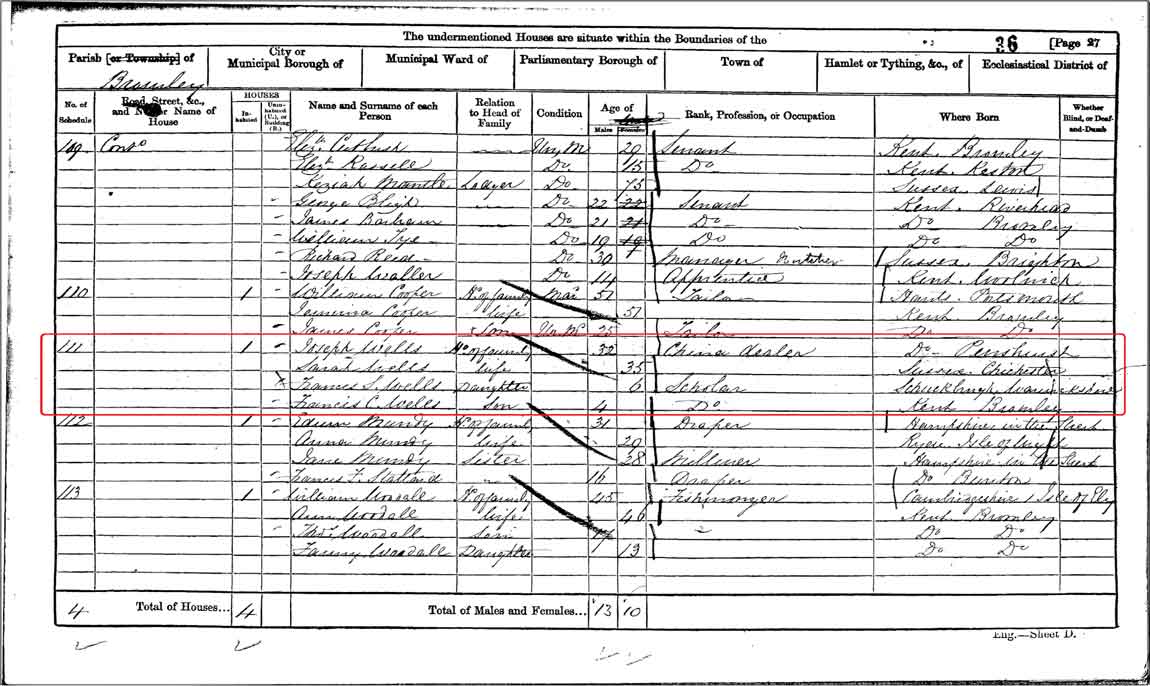 The census also reveals the details of Herbert's siblings and we can see that his eldest sister, Frances, was born in Warwickshire four years prior. This points us to the family having relocated from the South-east of England to the Midlands and back down to Bromley. The most likely cause would have been work. By researching this lead we find that in April 1854 Joseph had moved from Uppark, with his new wife, to Shuckburgh Park near Warwick where he took up the post of head gardener. It was a short lived appointment before the family moved to Bromley and, as we have seen, Herbert George Wells, or Bertie as he was known, was born as the couple's fourth and the last child in 1866. His elder sister, Frances, had sadly died two years earlier as we can find recorded in the Death indexes on TheGenealogist.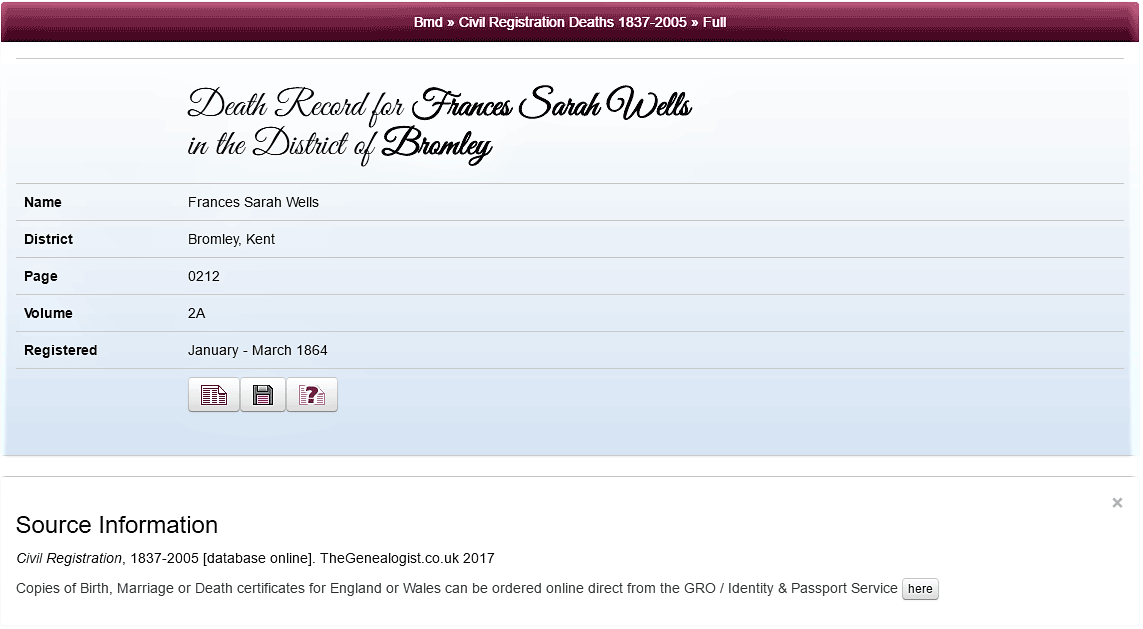 Receiving an inheritance had allowed them to move to Bromley where they had bought a china shop. Joseph Wells also pursued a second career as a professional cricketer, playing for Kent in the years 1862 and 1863. Unfortunately, in 1877, he suffered a fracture injury and with it came the end of his ability to play professional cricket - so reducing their income.