TreeView Premium Edition
The TreeView family tree software has been available for some time via TheGenealogist.co.uk but until now you had to be online to update your tree.
In a welcome development, S&N Genealogy Supplies has now made the software available for home computer (PC and Mac), allowing users to update their trees when working offline and to store a copy locally at home. In addition, the home computer version provides an option to easily sync a tree to a copy held either on TheGenealogist.co.uk or a new dedicated platform hosted at TreeView.co.uk, as well as to a mobile phone or tablet edition, thanks to a free app that is available on Google Play or the App Store.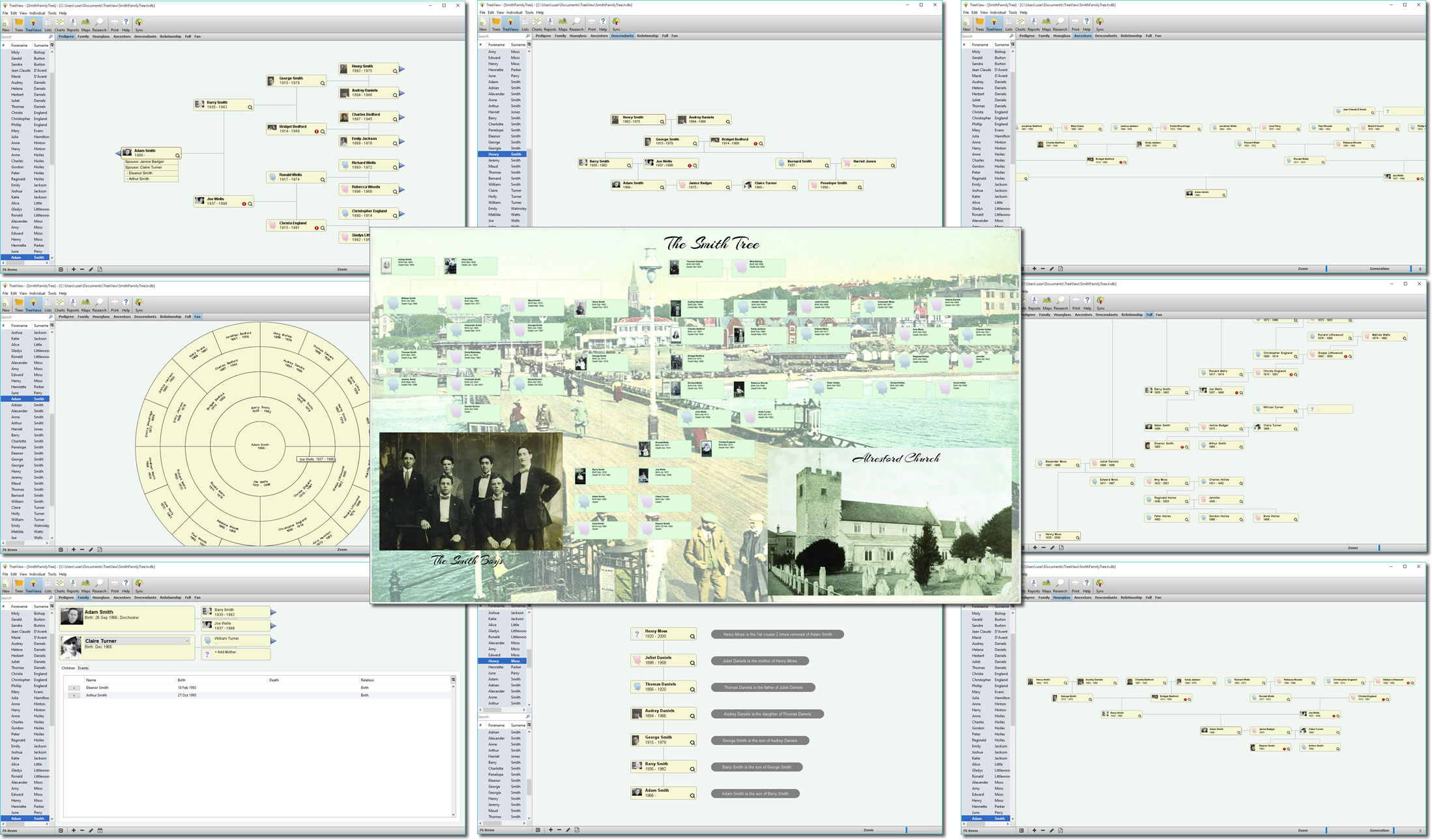 The program is easily installed and navigated through, and allows trees to be created from scratch or imported from other programs in GEDCOM format. A series of different interactive chart formats is available, including a pedigree option, family view, ancestral view and descendants view, with the input of new information for individuals possible by right-clicking on a person in the chart to reveal a dedicated dialog box. Documents and photographs can also be added to each person's profile, and full customisable charts and reports can be generated and printed.
A free 30-day trial version is available to download from the TreeView site (TreeView.co.uk). The full, unlocked Premium Edition has many extras, including a fourth-month Diamond subscription for TheGenealogist.co.uk, allowing users to search and download documents from the site and to import them directly into a tree, as well as to use the site's social media tool to converse with other tree builders. Data CDs provided include British and Irish landowners' records, a gazetteer and dictionary of biography, while a handy quick-start guide completes the pack.