TheGenealogist has added to its Court and Criminal Records collection with the release of almost 150,000 entries for prisoners locked up in Newgate prison, as well as the names of their victims. Sourced from the HO 26 Newgate Prison Registers held by The National Archives, these documents were created over the years 1791 to 1849.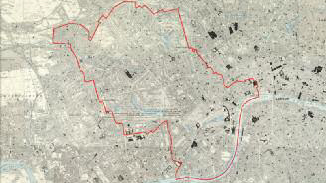 TheGenealogist has released the maps and field books for the Westminster area into its exciting record set, The Lloyd George Domesday Survey. This new release can be used to find where an ancestor lived in 1910 to 1915 in the area around this part of London. This unique combination of maps and residential data held by The National Archives has been digitised by TheGenealogist so that researchers can locate where an ancestor lived. The maps are large scale and exceptionally detailed with hand annotations that, in the majority of cases, allow family historians to find the exact property in the street.
The records link properties to extremely detailed Ordnance Survey maps used in 1910; show the original field books giving detailed descriptions of properties; and are fully searchable by name, parish and street.
This mammoth project is ongoing with over 94,500 Field Books, each having hundreds of pages of information on properties to digitise with associated large scale IR121 annotated OS maps.
Find out about these land records at: TheGenealogist.co.uk/1910Survey/
Colour tithe maps for Hunts and Rutland go online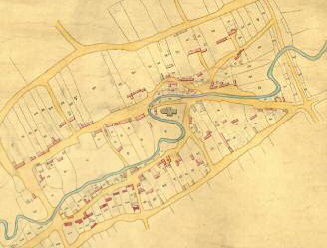 TheGenealogist has released more Colour Tithe Maps from The National Archives to its National Tithe Records collection. These high resolution colour digitised maps provide greater detail. With this release, researchers can see the plots owned or occupied by ancestors that lived in the counties of Rutland and Huntingdonshire at the time of the survey in the 19th century.
The new data includes colour tithe maps showing plots of land covering the years from 1837 to 1855 with some much later plans of altered apportionments.
These tagged colour maps and their fully searchable tithe schedule records have been reproduced from the records held at The National Archives. They join the previously released apportionment record books, greyscale maps and colour maps for Buckinghamshire, City of York, Middlesex, Northumberland, Surrey, Westmorland, and the North and East Ridings of Yorkshire.
The National Tithe Records collection gives the family history researcher the ability to search by name and keyword (for example parish or county) to look for all levels of society from large estate owners to occupiers of tiny plots such as a cottage or a cowshed. Find out more at www.thegenealogist.co.uk/tithe/